EMPLOYER SERVICES
Grow Your Workforce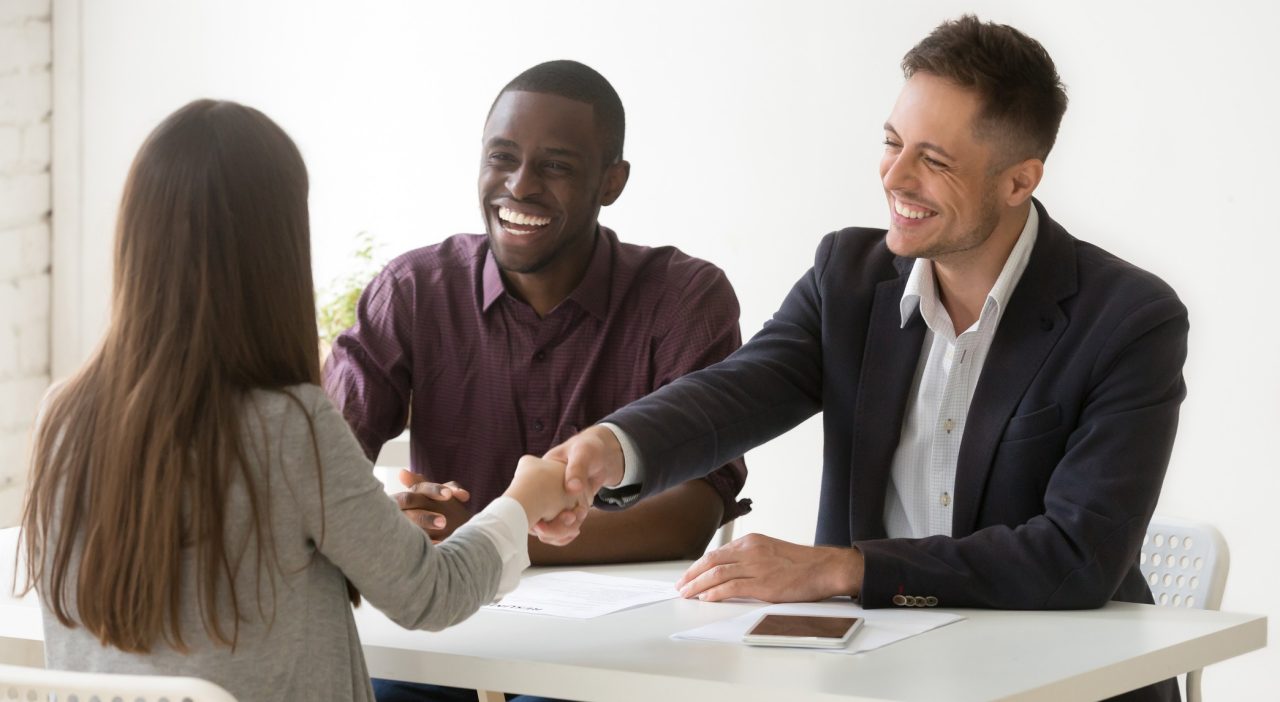 Your Connection To A Skilled Workforce
Whether you're looking to recruit, screen, hire or train employees, The WorkPlace offers a wide variety of workforce solutions to help your business reach its goals.
The WorkPlace help businesses Find, Train, and Grow a qualified workforce. The Business Services team draws on a large and diverse talent pool of thousands of qualified local job seekers. and variety of training resources to help companies meet today's hiring needs and maximize your recruitment and training strategies – at NO COST to you.
We oversee service delivery for employers through American Job Centers in Connecticut. Since 2016, The WorkPlace has expanded operations to several states and currently serves as job center Operator for several Workforce Development Boards in Massachusetts, New Jersey, New York, Ohio, Rhode Island, and Virginia.
Recruiting Challenges Employers Face
Attracting the right candidates. If you've ever tried to discover the right candidate in a pool full of unqualified talent, you'll know that your options are limited. You'll choose the best person you can find at the time—not the best fit for the job. But it's not always about the number of candidates who apply; the best way to hire the right people is often from a smaller pipeline of more qualified talent.
Engaging qualified candidates. Good candidates are often contacted regularly by recruiters, making it harder for your recruiting efforts to stand out. Also, candidates with hard-to-find skills are often considering several job offers at the same time. We can help you extend the extra effort needed to persuade passive candidates to choose your company over your competitors.
Hiring fast. Hiring teams want to hire as fast as possible because vacant positions cost money and delay operations. Yet, depending on your industry, making a hire can take several months putting pressure on recruiters and frustrating hiring teams. We help businesses reduce the time to make a hire by providing the best candidates in the marketplace.
Solving Your Recruitment Challenges. Business Services We Offer, At No Cost
Recruitment Support. We help develop talent pipelines, provide staffing and recruitment services. We'll find the perfect fit for your workforce solution needs. We can serve as an extension of your HR team to make hiring more efficient and lead to better employee retention. To eliminate your risk, we screen candidates for qualifications, experience, interest, and job readiness.  Additional recruitment supports include:
On-the-Job Training provides reimbursements to employers to help compensate for the costs associated with skills training for newly hired employees
Assistance with virtual and in person job fairs and recruitment events. 
Distribution of job postings through the American Job Center network and posts a job on CTHires.com.
Employee Training Incentive Program. Provides refundable tax credits and hiring incentives to Connecticut employers for skills training that upgrades or improves the productivity of their employees.
Internship and Work Experience Programs. Employers can build capacity and try out new employees with no risk. An internship program provides qualified students the opportunity to gain valuable experience in the workforce. Work experience programs match candidates with employers willing to provide valuable work experience while The WorkPlace covers employee wages.
Labor Market Information. Find labor market information about the Connecticut economy and workforce. Staff can assist with valuable tools to target business development, explore industry and economic trends, and research emerging occupations in Connecticut
American Job Center Career Coach is a one-stop shop on wheels and mobile classroom which brings career services and computer training to your company. We help you make sure employees have the skills needed to propel your business.  Additionally, businesses can offer customized training solutions with a preferred training provider.
Navigate A New Future. Contact Us.
Find the talent you need. Let us help you meet the challenges of building a skilled workforce during COVID-19 and beyond. All of our programs and services are available at no cost. Contact Michael Morgan, (203) 610-8572, mmorgan@workplace.org
American Job Center SWCT Videos
FAQs – Frequently Asked Questions
How are candidates eligible?
Eligible candidates are Connecticut residents that may be looking for their first job, interested in exploring a new career, or seeking to gain skills to advance their careers. The WorkPlace offers a wide range of services and training programs at no cost.
What if someone does not work out?
The WorkPlace is dedicated to working with employers to identify the reasons why a candidate was not successful and will provide additional candidates at no cost. 
Are all of your job candidates unemployed?
No, we support the entire workforce including those that are seeking better opportunities, begin a new career path and individuals who have moved to  Connecticut from a different part of the country.
What is an apprenticeship?
Businesses benefit greatly from apprenticeships. They allow you to train potential employees to best meet the specific needs of your business and maintain control over the skills and knowledge they receive. Learn more about our apprenticeship programs by contacting us.
What is the On-the-Job Training (OJT) Cash Subsidy?
OJT provides reimbursements to employers to help compensate for the costs associated with skills upgrade training and loss of production for newly hired employees. OJT training can assist employers who are looking to expand their businesses and who need additional staff trained with specialized skills. OJT employers may receive up to 50% of the wage rate of OJT trainees to help defray personnel training costs. As the OJT employer, your company will determine the selection criteria for the OJT trainees. The WorkPlace will identify those who meet the program eligibility criteria. Your company will decide the final selection of OJT trainees.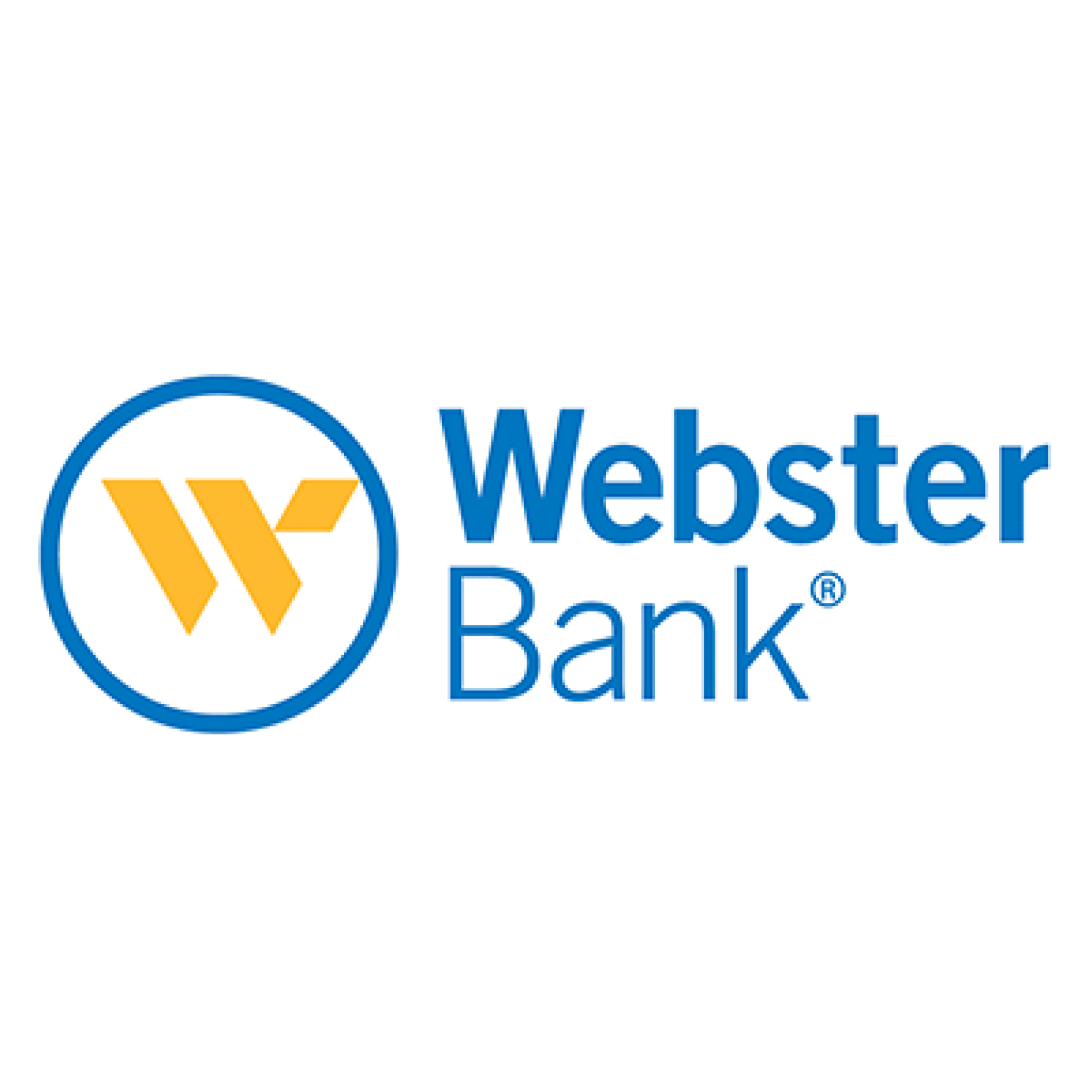 Read Their Story
Webster Bank makes a promise, "Living Up To You" to its customers and communities every day by providing the solutions needed to achieve it.  It's about putting people first by helping individuals, families and businesses to reach their financial goals and build rewarding lives. In addition, it's acting with responsibility, respect, ethical behavior, citizenship and teamwork, which are the core values that Webster was founded on in 1935. 
Ana Ramos is the AVP Talent Acquisition Partner, Retail Banking with Webster Bank initially interviewed Hartford P2E graduate, Sandra Crawford from New Britain and was very impressed with her personality, work ethic and her transferable skills and realized that they could be effectively utilized in a Deposit Operations role at Webster Bank.  After applying, Sandra interviewed and was offered the position. She was truly grateful for this opportunity and mentioned that "everyone is so helpful and I'm grateful to have you all in my path."  The feelings are mutual as Ana is pleased to have Sandra on the Webster team. 
Ana and fellow Talent Acquisition Partner, Cyndi LeGault recently visited the Hartford and Waterbury cohorts to speak to participants about Webster's hiring practices and current openings.  They concluded with an engaging Q&A session and Ana and Cyndi both were inspired by the P2E candidates and received several additional P2E participant resumes for future consideration.   
Read Their Story
Winterberry Gardens in Southington, CT was founded in 1985 and has grown into one of Connecticut's premier landscape design companies. In addition to landscape design and installation, they are known for their high quality irrigation, landscape lighting, fencing, and maintenance services. Their 16-acre Garden Center is home to everything from unusual specimens to hardy native plants. Winterberry pride's itself on providing all-inclusive services, regardless of the size of the yard or budget.
"At Winterberry, we are always in hiring mode for the best people. So we connected with Platform to Employment (P2E) to find a candidate who fit our needs and culture. The four-week trial period offered to employers who hire a P2E graduate allowed us to get to know candidate Elaine Volpe at very little risk, and we are delighted to say that she is now a full time member of our staff. Platform to Employment makes it easy for an employer to take a chance on someone. Our traditional hiring practices make it impossible to get the full sense of a prospect from a resume and a few interviews. As a result, I see  hiring managers too often go with the safe candidate, and miss out on the nontraditional person who may end up being the brilliant choice. The opportunities to have a job candidate work with our team and in our environment is something we very much appreciate." Bryan Stolz, Design Engineer, Winterberry Gardens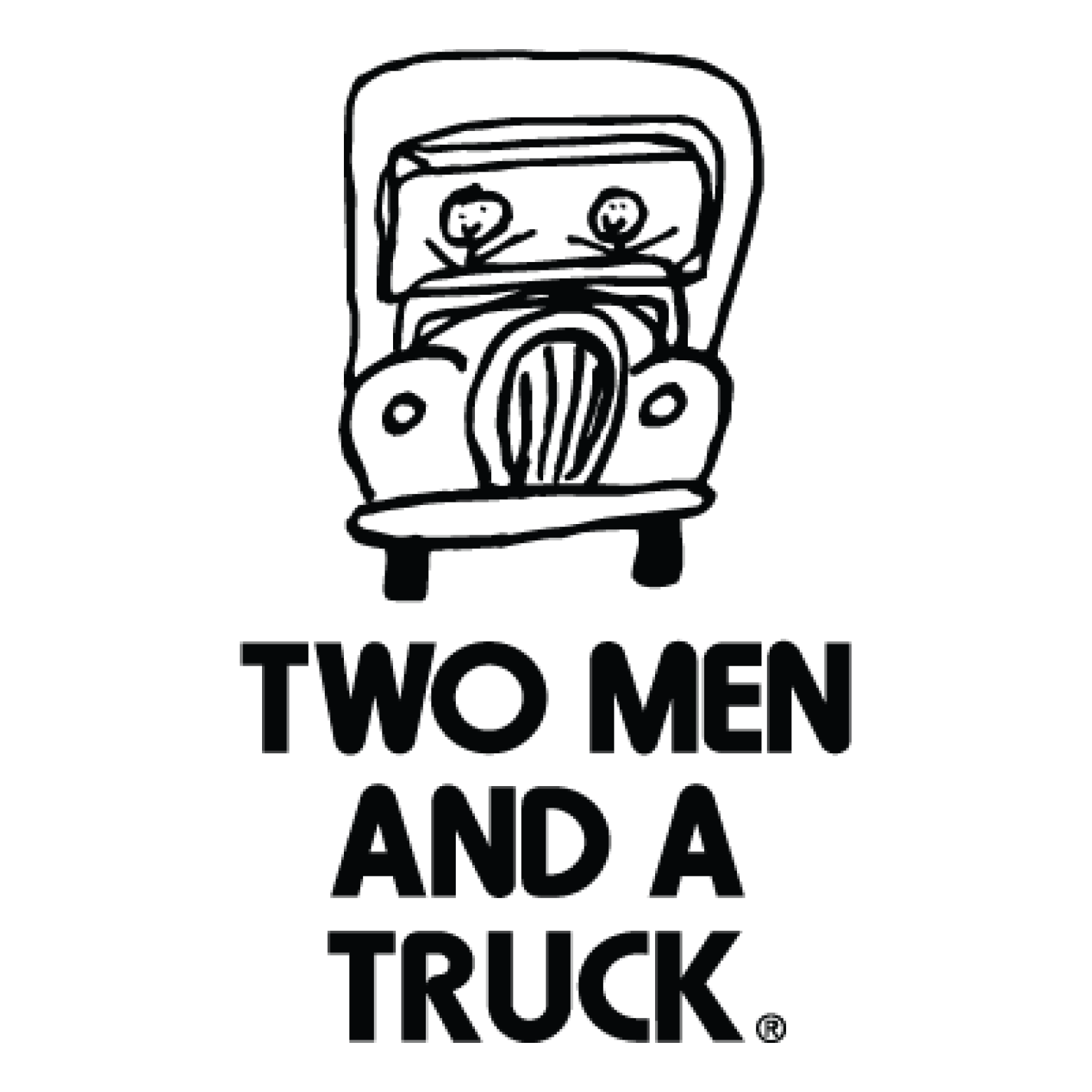 Read Their Story
Two Men And A Truck® is a residential and commercial moving company committed to exceeding their customers' expectations in value and high standards of satisfaction. With their expansion to the New Haven County and CT shoreline area, their need to support growth through customer support  staff was imperative. The Platform to Employment program (P2E) as the perfect fit with the caliber of participants that are prepared for employment and growth,along with the no risk to employer wage subsidy program.
"P2E did a great job identifying participants that were best fit for our needs, job requirements and expectations. We were able to evaluate, train and successfully hire Byrne B. as our newest Customer Service Representative. We look forward to our continued relationship with Platform to Employment and highly recommend their services to any employer in this competitive job market."​ Jennifer Richotte, Human Resources, Administrative Manager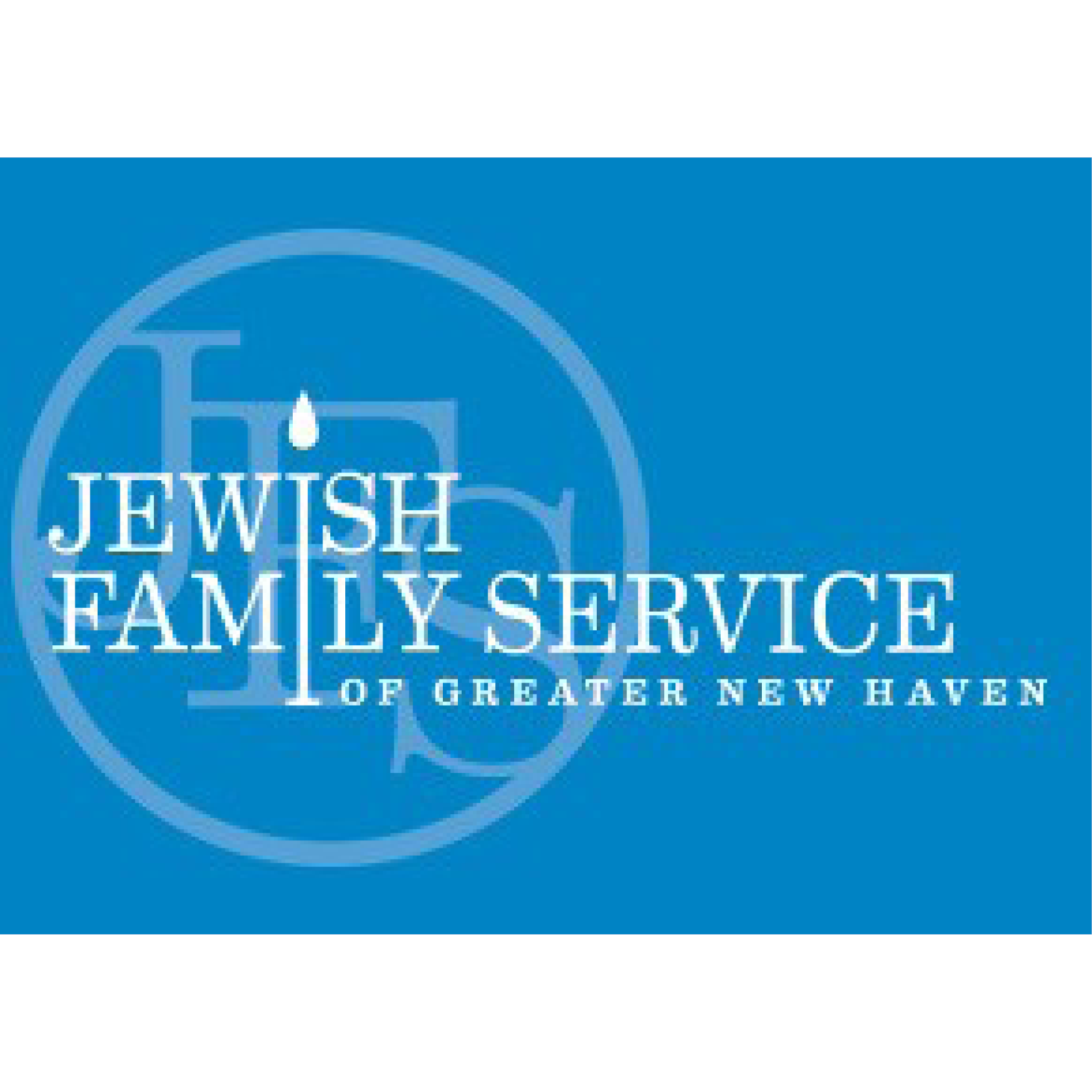 Read Their Story
Jewish Family Service of Greater New Haven (JFSGNH) strengthens individual, family, and community life by providing a wide range of social and human services to people in the greater New Haven area, especially those who are vulnerable, poor, and disadvantaged. When the agency began to search for candidates to fill positions in administration and accounts receivable, Employer Relations Specialist Ben Bissell presented Shelly Attenberg and Lisa Merriman. Both were hired for a trial period using the wage subsidy offered to employers who hire a Platform to Employment (P2E) participant.
"We were very fortunate to discover P2E," said Rita Vinnitsky, Chief Financial Officer of JFSGNH. "They provided us a risk free opportunity to evaluate a potential employee before the actual hiring was made, at no-cost to us." Both Shelly and Lisa performed extremely well in their respective positions since the hire date, and were offered full-time positions at JFSGNH. "P2E referred skilled, motivated and experienced candidates who were ready to join our team. Their assistance with our candidate search was an invaluable component in our hiring process."
Read Their Story
Direct Color Systems (DCS) in Rocky Hill, CT is an international company that provides businesses with innovative products that help them become more profitable. In addition to their headquarters in CT, they have offices in Europe, Asia and Africa, as well as distributors located in more than 30 countries. DCS began partnering with Platform to Employment (P2E) to find qualified candidates for their open positions.
"There are so many benefits to P2E," said John Tralongo, HR Manager at DCS. "The first is providing better opportunity for the long-term unemployed  to find work. Our company has found that candidate's who have come from P2E exhibit an exceptional attitude and approach to their new role. Secondly, P2E provides pre-screening so that we can select the appropriate person and covers the cost of employment during the first four weeks. This has given us the opportunity to have on-the-job interviews with candidates and to provide training without a cost to our bottom line. The experience provides the candidate with an opportunity to showcase their skills, something that doesn't normally occur in the interview process. Together, we have been able to put quite a few people back to work and at the same time, save Direct Color Systems time and resources. I look forward to working with Platform to Employment in the future as our hiring needs evolve".
Read Their Story
Furniture Barn & Manor House has served as Cheshire, Connecticut's specialist in home furnishings since 1966. Family owned and operated for over 50 years, the business has grown from a small one building furniture store into one of Connecticut's finest furniture showplaces. They now operate 33 stores in Connecticut, with premier showrooms also in New York, Boston, Cape Cod, and Rhode Island. Owner and President Jeddrey Reich employs a team of talented and creative design associates. When he had an opening for a designer/administrative assistant, Platform to Employment (P2E) Employer Relations Specialist Ben Bissell presented Rebecca Tinelle-Sawyer of East Hampton, an interior designer who had been out of work for 15 months. Rebecca was hired for a trial period utilizing the wage subsidy offered to employers through P2E, and now she works full-time on Furniture Barn's payroll.
"Working with The WorkPlace and Platform to Employment provided my fast-paced business with a qualified and charismatic candidate who exceeded our expectations," said Reich. "The process was seamless and executed professionally and as promised. We would absolutely recommend that other employers take advantage of placement services provided by Platform to Employment, and we appreciate the service provided."