Success Stories
Real People, Real Achievements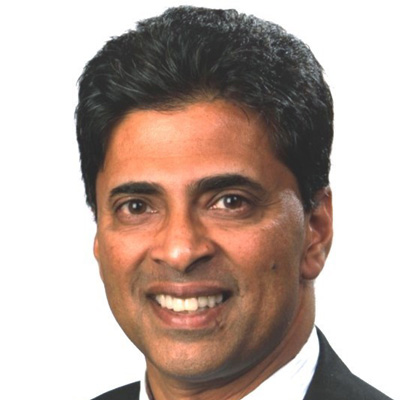 Anan Natarajan
Platform to Employment
Read His Story
"The Platform to Employment (P2E) program is an extremely well-structured program for unemployed professionals seeking to get re-engaged in small to mid-sized companies within Connecticut. As a senior executive, the opportunity to participate and learn from this innovative program was enlightening and highly informative. P2E enabled me to evaluate local opportunities more effectively within my "backyard" here in CT.
This state-funded program provides candidates with extensive networking, training, and professional education; it also provides companies with direct access to highly seasoned talent. I highly recommend the program and was impressed by the caring, resourceful, and passionate moderators and program leaders. They effectively developed comradery within cohesive teams through intensive group discussions and workshops.
It was a true pleasure working candidly and intimately with my cohort, resulting in new friendships and an extended professional network. Thank you very much to the career coaches and trainers for their assistance and passion. I am now working as Chief Commercial Officer for nView Medical, and I am excited and grateful."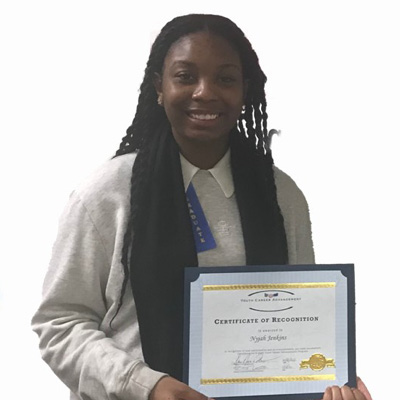 Read Her Story
Nyjah Jenkins is a 17-year-old high school graduate. She came to The CareerHub with an interest in healthcare but was unsure which specialty she wanted to explore. Nyjah was also in a situation where she needed to look for full-time employment; however, she did not have any experience.
Through the CareerHub Nyjah enrolled in Youth Career Advancement (YCA) to explore career options and complete job readiness training. In YCA she learned how to set life and career goals, gained computer literacy skills, improved her financial literacy, and learned to create a personal budget and enhanced her public speaking skills.
Upon her completion of her training, Nyjah earned a National Retail Federation Certification (NRF). The training assisted Nyjah in building employment related skills and boosted her confidence. Nyjah felt she now had the confidence to pursue her interest in a career in healthcare. Her focus was on becoming a Surgical Assistant, so she collaborated with her Workforce Specialist to develop a training plan that would enable her to realize her goals.
Nyjah's next step was enrolling in Patient Care Technician training with Training Direct in Bridgeport, CT. She is doing extremely well and scored 100% on her first exam! Way to go Nyjah!
Nyjah has expressed that she is incredibly grateful for this amazing opportunity and will continue to work hard to make her dreams happen.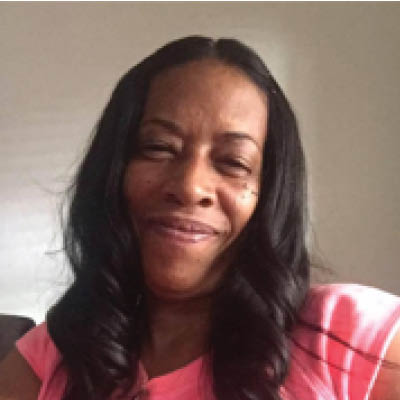 Tracey Sampson
MaturityWorks
Read Her Story
Tracey Sampson lives in Philadelphia and is the caregiver of her granddaughter. She had been unemployed for seven months before joining MaturityWorks. Prior to joining the program she was an administrative and office coordinator at the University of Pennsylvania for 22 years. Tracey faced many barriers on her road to employment, including lack of post-secondary education, ineffective job search skills and lack of industry qualifications.
MaturityWorks training addressed these barriers by providing transferable skills practice and training. Speaking effectively, writing clearly and concisely, providing appropriate feedback, public speaking, gathering information, problem solving and developing plans to implement solutions were all part of her practice and process during her training assignment at the Philadelphia MaturityWorks office.
The improvement in her transferable skills coupled with her prior work experience propelled Tracey into job readiness and secured her the position of program assistant at the MaturityWorks Philadelphia location.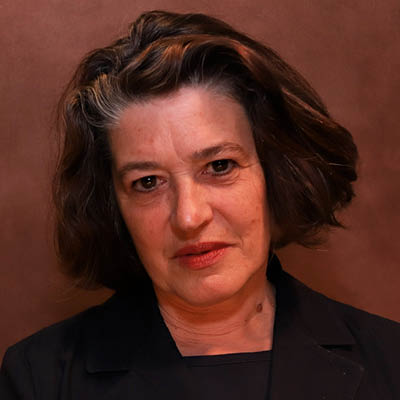 Judith Hugentobler
MaturityWorks
Read Her Story
Judith Hugentobler was out of work for 15 months prior to starting MaturityWorks. She heard of the program while attending a workshop at the NY Public Library at SIBL in March of 2019. Judith worked with her MaturityWorks trainer on an employment plan to help her get back to work. She also helped her with resume writing and developing a solid cover letter. Judith went to training at the SUNY Attain Lab where she was able to update her Microsoft Office skills. Judith was placed at the New York Public Library at the Science, Industry and Business Library working as a communications and social media trainee. She helped promote the libraries job search, small business and financial workshops and was also able to attend workshops offered at the library. In February 2020, Judith was offered a position at P.S 1, a K-8 school in Brooklyn, doing after-school programs in Art for all grade levels. She works with an organization called SCO Center for Family Life and works with several locations within the community of Sunset Park.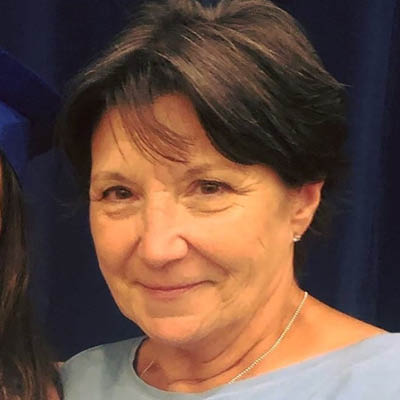 Jerilyn Beaupre
MaturityWorks
Read Her Story
Jerilyn Beaupre was unemployed for many months before applying to MaturityWorks in 2018 at age 68. She was receiving Social Security which wasn't enough for financial independence. She needed part-time work to supplement that income, but had very limited computer skills, no resume and was beginning to doubt her ability to find a job given her outdated skills and age.
To help Jerilyn increase her potential for employment, she was placed at Stonington Arms where she assisted in a variety of areas including office administration, the food pantry, and maintaining the facility's grounds. Working at the senior housing facility, Jerilyn gained an appreciation of the residents' feeling of isolation and how seniors can be overlooked by society. Her work had increased her desire to help other seniors.
Jerilyn enjoyed the support and guidance she received from her supervisor and counselor which helped her find her "place" in her job search. After 16 months in the program, Jerilyn had gained the experience and self-confidence needed to obtain a position as a client caregiver at Seniors Helping Seniors.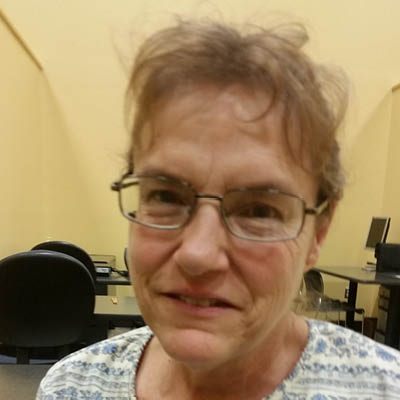 Christine
Mortgage Crisis Job Training Program
Read Her Story
Christine was seven months behind on her mortgage when she first met with her MCJTP Specialist in September 2018 at the Enfield American Job Center. Christine is married with one older child at home and she was working fifteen hours per week at just over minimum wage as an office clerk with no opportunity to work additional hours. No one in the household was employed at the time and her current position did not provide enough income to cover bills and mortgage payments. Christine enrolled in the Mortgage Crisis Job Training Program (MCJTP) where she learned to prepare for job interviews. Her MCJTP program specialist reviewed her resume, provided career guidance and discussed training opportunities. She was also referred to the American Job Center for further assistance with acquiring skills in preparation for her job search.
Christine had been an LPN until 2014 but was unable to continue in this career. With assistance from her Program Specialist, she researched healthcare certification programs and concluded that obtaining certification as an Ophthalmic Assistant would help her achieve her goal of remaining in the healthcare industry. This career could also provide her with the income needed to save her home and secure a better life for her family. With a training scholarship from the MCJTP, she successfully completed the Ophthalmic Assistant Program. After searching for a position and attending several job fairs, she was able to secure a job in July 2019 as Critical Care Assistant with Allume Home Care.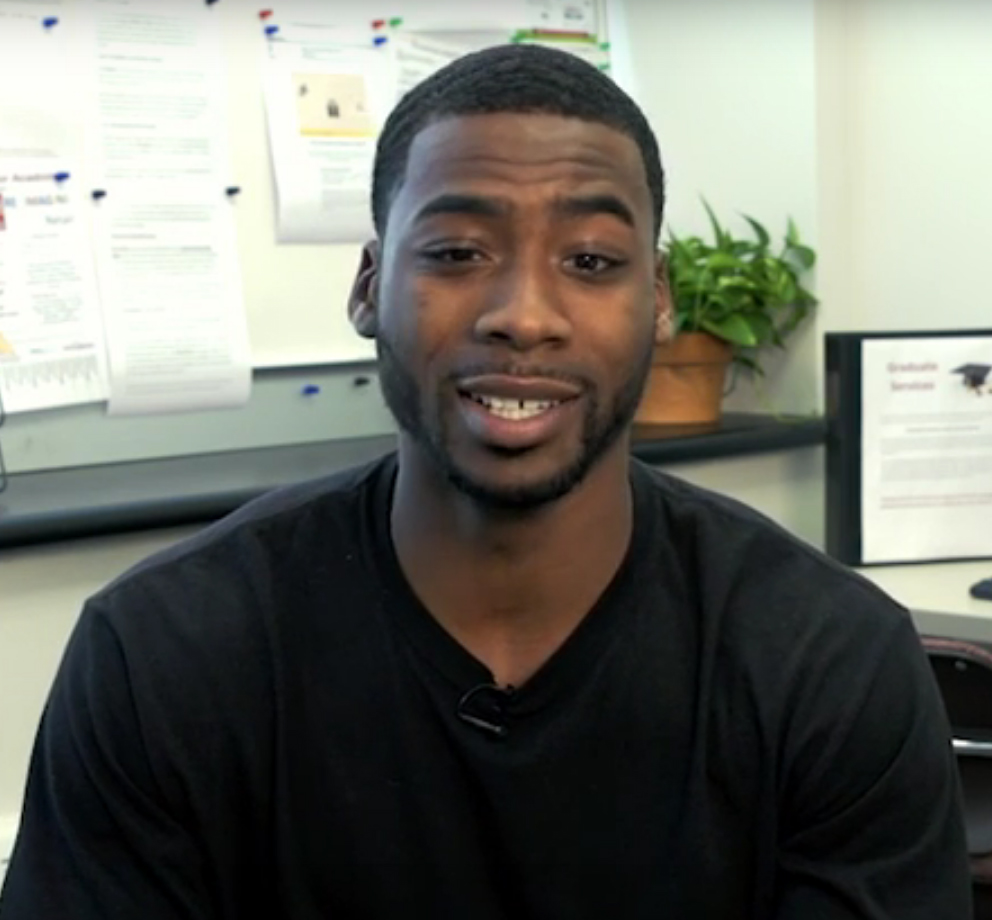 Jermain Burke
Advanced Manufacturing
Watch His Story
https://www.youtube.com/watch?v=UOo6MBera7w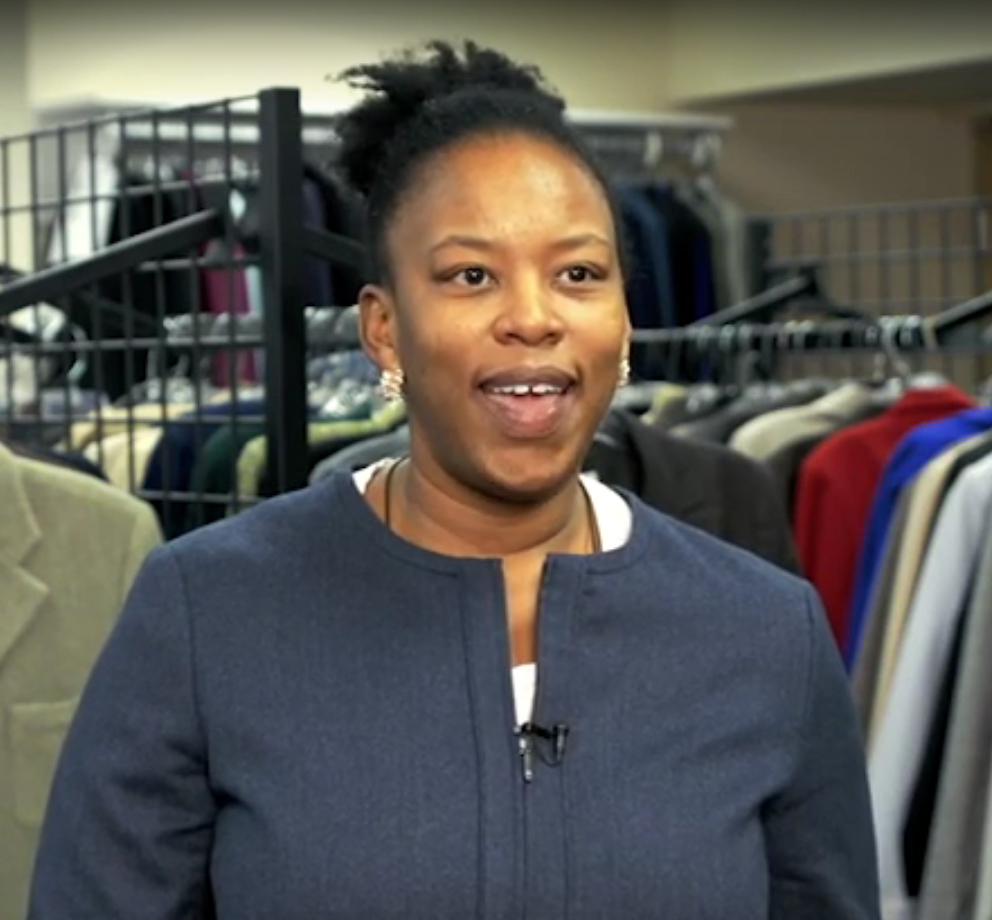 Jacinda Mattu
Dress for Success
Watch Her Story
https://www.youtube.com/watch?v=8IKoOwmA5pY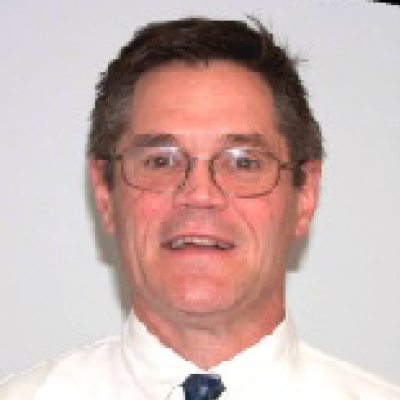 Mike
Platform to Employment
Read His Story
Career development and job searching can be an incredibly frustrating and discouraging experience for many. Mike was unemployed for 10 months before starting Platform to Employment (P2E) and during that time he was actively searching for a job, but wasn't getting the results he was hoping for. After going to the P2E orientations and a couple classes, Mike's confidence was restored. Mike worked with the staff to improve his cover letter and resume to make it more relevant for his job search. "Through P2E I attained and developed the skills required to regain employment. Powerful tools for self-assessment and job search streamlined my efforts to find relevant jobs. Instructions and feedback from the staff helped me to improve my interviewing skills dramatically. P2E was instrumental in establishing and maintaining a solid base framework to return to the workforce."
Mike has accepted a position as a customer relationship manager for Chico's Corporate.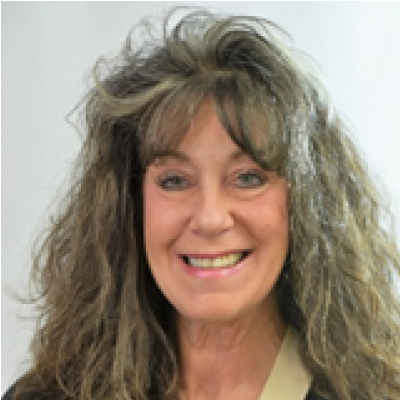 Jacqueline Root
Platform to Employment
Read Her Story
"You do not truly appreciate the sentiment of you're not alone until you are in a room full of people wearing the 'same shoes' as you. The Platform to Employment (P2E) program gave me a wealth of information that was honestly immeasurable. Our arsenal of skills grew two-folds during the 5-week program prior to finding employment. The P2E team and all the various guest speakers who devoted their time to us, sincerely left an impression that people do care and do want to help.
I am now employed with Mass Mutual as an IT Project Technician and am grateful for all the tools, self-awareness and support  that will now benefit me as I start this new position. Without P2E my tool kit was empty and now it is overflowing with devices that can be utilized during my new journey. I sincerely thank everyone who has supported me during my time with Platform to Employment!"