The WorkPlace was originally incorporated as the Private Industry Council of Southern Connecticut on August 11, 1983.  Today, we conduct comprehensive planning, and coordinate regional and state-wide workforce development programs to
prepare people for careers
while
strengthening the workforce
for employers.
We do this chiefly by administering workforce development funds and coordinating providers of job training and education programs. But our role is actually much larger. We believe in the power of ideas to affect great change – so we act as convener, catalyst, collaborator and advocate for workforce development throughout the region, state and nation.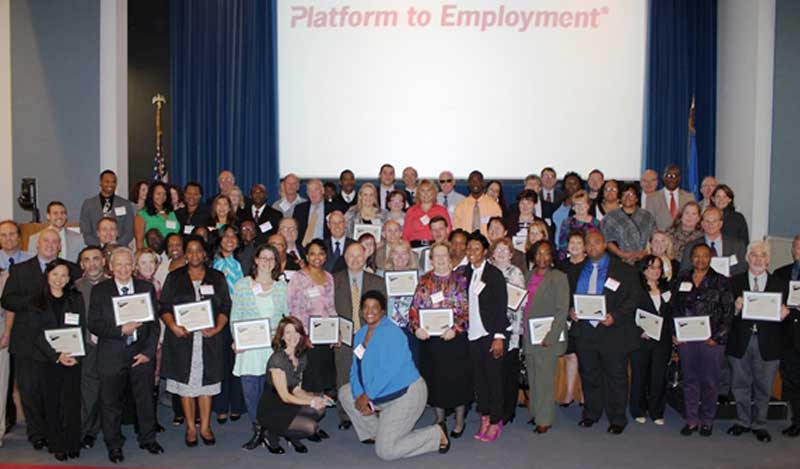 Regionally
, we work with a wide scope of business leaders, local officials and other stakeholders to develop innovative workforce development plans that identify and address the area's employment needs and interests.
On a state level
, we collaborate with state and local agencies to ensure that we deliver services that are consistent with comprehensive workforce development planning.
As a national leader in this field, we regularly share ideas, best practices and lessons learned with lawmakers, foundations, think tanks and other workforce development organizations around the country. We pride ourselves on bringing new thinking to the workforce table.
In all we do, our people "think it forward" – always looking for new ways to enhance the quality of life and standard of living of people in our region.
OUR MISSION
The mission of The WorkPlace is to develop a well-educated, well-trained, and self-sufficient workforce that can confidently compete in today's changing global marketplace.
Essential to our mission is the creation of a seamless, coordinated system of education, training and employment.
Customer centered
Easily accessible
Meeting the needs of employers
Assisting people in retraining and returning to the workforce
Empowering those who face barriers to employment
Receiving a high level of commitment and collaboration from business, education, government and community agencies including economic development, employment and training, as well as human services
Operating by well-defined goals and performance standards