Aligning education, employment and training programs while providing high quality customer service to job seekers and employers
Aligning education, employment and training programs while providing high quality customer service to job seekers and employers

Expanding Your Job Center's Operational Capacity
The WorkPlace will help your Job Center create and sustain connections with local businesses, educational institutions and community partners to ensure the alignment of market driven goals and initiatives.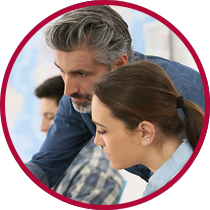 Connecting Job Seekers to Local Businesses
We provide services which leverage the power of partnership and streamline integration of workforce readiness programming to achieve effective and timely results for the jobseekers and businesses we serve.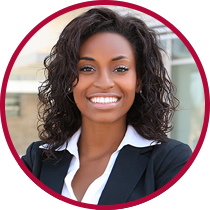 Maintaining Your Reputation as a Superior Job Center
Our team of professionals will strengthen your Center's position of trust and reliability by consistently delivering high quality professional services in every interaction.
The WorkPlace can be the operator and provider of the services for your job centers.
We serve as a One-Stop Operator, overseeing four American Job Centers and a mobile Career Coach in southwestern Connecticut.
Summit/Medina Board Career Center
Medina, OH
Mercer County Career Center
Trenton, NJ
Greater Peninsula Career Center
Newport News, VA
Herkimer, Madison and Oneida Counties Career Center
Utica, NY
Chenango-Delaware-Otsego Career Center
Oneonta, NY
Greater New Bedford Career Center
New Bedford, MA
Metro North Career Center
Cambridge, MA
Workforce Partnership of Greater Rhode Island Career Center
Cranston, RI
Workforce Solutions of Providence/Cranston Career Center
Providence, RI
Corning Career Center
Corning, NY