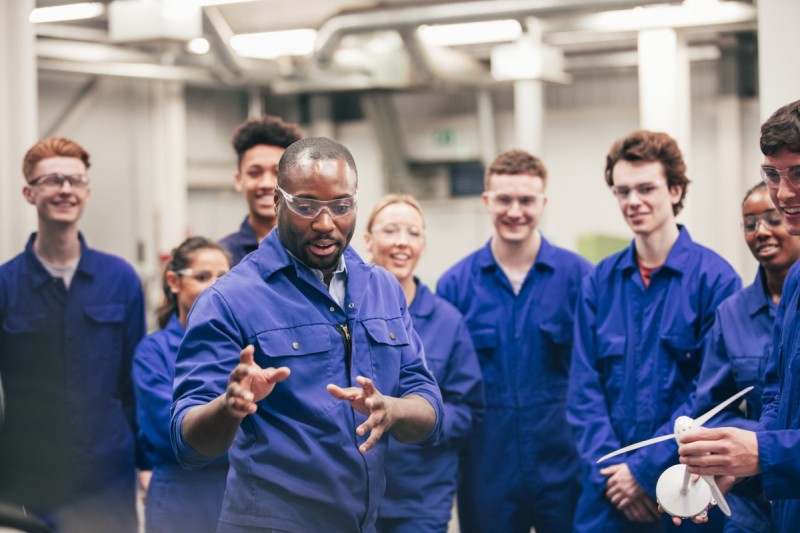 Skilled Trade Jobs Are In Demand. Begin Your Career In A High Growth Industry.
Apprenticeships combine a full-time job with training—and prepare workers to enter in-demand careers.
The manufacturing sector is rapidly growing and employers need workers with the right skills. If you enjoy working with your hands and are eager to learn new skills, an apprenticeship in manufacturing can kickstart your career!  ApprenticeshipWorks help young people ages 16 to 24 improve the quality of their lives through career technical and academic training.
Why An Apprenticeship?
Apprenticeship programs provide a non-traditional pathway to a career in a skilled trade at minimal expense. You actually earn while you learn. Apprentices perform real work on real construction projects – hands on work. You can avoid thousands of dollars in college loans, work and earn a paycheck during training. Apprentices are paid on a graduated scale as their skill and experience increases.
Services Offered Include:
Interest Assessments
Case Management
Work Readiness Education
Pre-Apprenticeship Training
Job Search Assistance
Supportive Services
Tracks:
Machinist
Machine Mechanic
Assembler
Young adults up to age 24 living throughout Southwestern Connecticut can apply to participate in community-based training programs funded by The WorkPlace. Subject to eligibility criteria and funding availability. Class start dates and enrollment deadlines vary.
This product was funded by a grant awarded by the U.S. Department of Labor's Employment and Training Administration. The product was created by the recipient and does not necessarily reflect the official position of the U.S. Department of Labor. The Department of Labor makes no guarantees, warranties, or assurances of any kind, express or implied, with respect to such information, including any information on linked sites and including, but not limited to, accuracy of the information or its completeness, timeliness, usefulness, adequacy, continued availability, or ownership. This product is copyrighted by the institution that created.