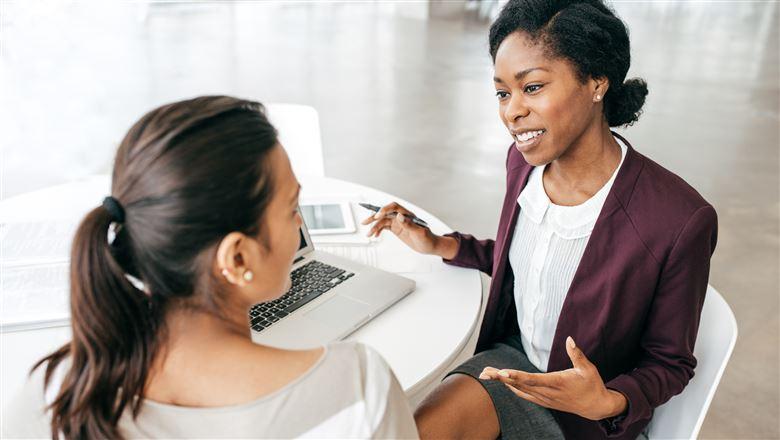 There is an Answer to Your Personal Mortgage Crisis
Connecticut homeowners facing foreclosure have options and resources. If loss of work, insufficient income, overwhelming medical bills, or other financial challenges are putting you at risk of losing your home, there are no-cost services available for households in jeopardy of foreclosure. Earning more could be the solution to avoiding foreclosure.
If you are behind on your mortgage payments, let us help you understand your options to stay in your home.  As soon as you realize you have a problem making your monthly mortgage payment, reach out.  If you are 60 days behind on payments, you can enroll in the Mortgage Crisis Job Training Program (MCJTP).  It will be the best decision you can make and one that may help you keep your home. A MCJTP Counselor will work with you to customize a solution that's right for your individual situation.
Improve Your Earning Potential with No-Cost Job Training and Career Services
There are clear links between training, employment and housing stability. The MCJTP has helped Connecticut residents stay in their homes since 2008 by enhancing job skills to improve earning potential and the ability to sustain a mortgage with affordable monthly payments. We work in partnership with Judicial Mediators, the Connecticut Housing Finance Authority and HUD approved housing counseling agencies.
Our staff meets with people across Connecticut.  Counselors provide one-on-one consultations to identify in-demand training opportunities to help you increase your job skills, advance your career and become more financially stable.
This no-cost program offers virtual services such as:
Assess your situation, learn about resources, and supports available to you
Access financial and credit counseling workshops
Identify skills needed to advance in a career or transition to a new occupation
Assistance with your resume, cover letter, and interviewing skills
Employment search support
No-cost Job training scholarships that lead to certification or licensure

Including and not limited to the following:

Certifications:
Cisco and VMware
CompTIA A+, Network and Cybersecurity
MS Office 365
Project Management (PMP)
Property Management
QuickBooks
Computer Numerical Control (CNC) programming
Licensure:
CDL Class A, B and Forklift
Vocational CT State Licensure Renewals
Real Estate
Small Business:
Referrals and Resources for Entrepreneurs
Eligible applicants must be 60 days or more past due on a mortgage for their primary residence in Connecticut and have an annual household income under $120,000 or demonstrate an imminent need for program services.
Hardships create difficult situations and can require difficult decisions, but you are not alone. The sooner you reach out, the more options you will have to work towards a resolution.  Let us help you to understand your current situation, explain your mortgage assistance options and review what documents you need to get started.
The program is offered at no cost through The WorkPlace in partnership with the Connecticut Housing Finance Authority, Capital Workforce Partners, and Connecticut's workforce system.
Entrepreneurial Success Story