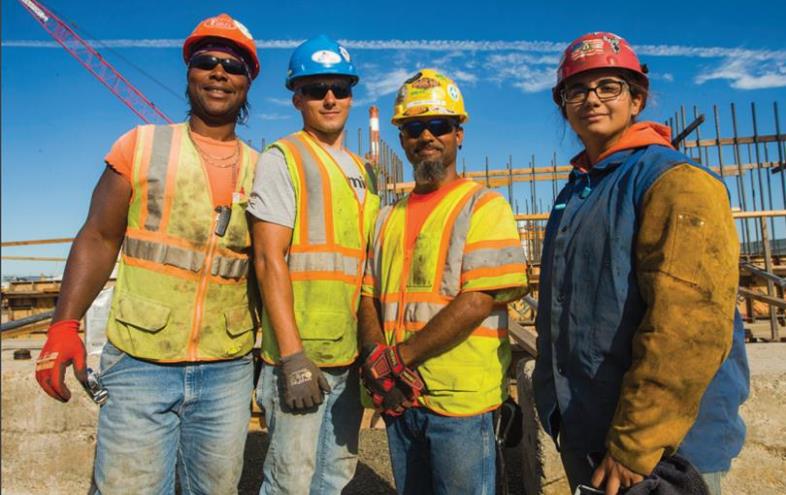 What is Ready2Work?
The PSEG Ready2Work program helps Bridgeport residents develop basic skills that apply to construction trades looking to hire.  Get on the path to a career in the building trades.  Apply online at https://bridgeportharborstation.com/ready2work-registration/
Train for a high-paying union apprenticeship—at no cost
This apprenticeship readiness training program will consist of five classes over a 14-month period to prepare Bridgeport residents for potential apprenticeships in the various building trades.
The PSEG Ready2Work program will get you ready to apply for union apprenticeships in a just few short weeks. Program benefits include:
Get the skills for entry-level employment in the construction industry.
Earn multiple certifications, including OSHA 10, CPR, Green Awareness in Construction and more. All books, tools and supplies provided free of charge.
Equal opportunity: women, minorities and veterans are encouraged to apply to the Trade union-based program
Nationally recognized, comprehensive curriculum
Exposure to a wide range of construction trades
The PSEG Ready2Work Program
Class size is kept small to provide individualized attention and help you succeed. The 120 hour Multi-Craft Core Curriculum online curriculum is utilized along with 280 classroom instruction hours and hands-on training experiences. The curriculum is divided into nine sections:
Construction industry orientation
Tools and materials
Construction health and safety (including OSHA 10 and CPR)
How to read blueprints
Basic math for construction
Heritage of the American worker
Diversity in the construction industry
Green construction
Financial literacy
Who is eligible?
You are — if you meet the following union requirements:
Bridgeport resident
At least 18 years of age at the time of graduation
Have a high school diploma (or GED)
Physically capable
Proficient in English
Eligible to work in the U.S.
Drug-free
Licensed driver at time of program graduation
How to apply, click here
Classes start in January 2018! Submit your application today!